Tami Lę
(1950 - 2007)
By Eddie Sanders<![if !vml]>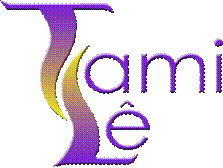 <![endif]>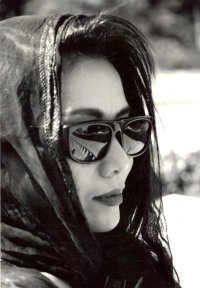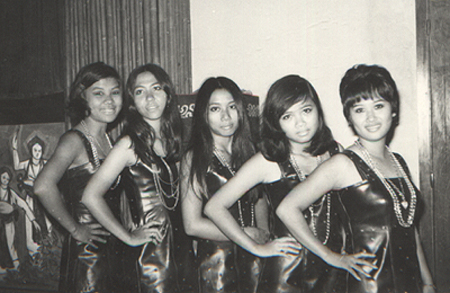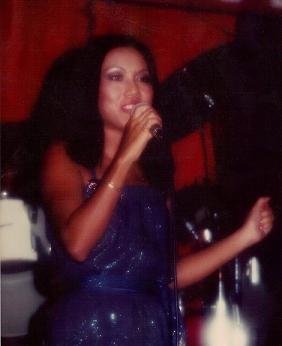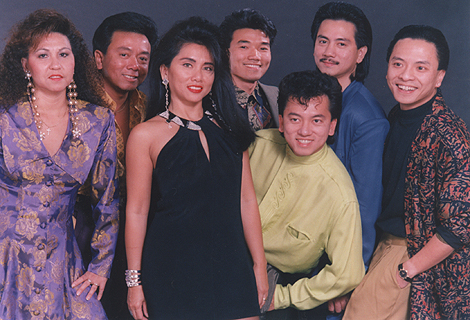 Le Thi Dieu-Tam, known simply as Tami by her family and friends, was born on the 26th of September 1950. Tami had seven siblings, including older brother Le Tri, and two younger brothers Le Toan (Antoine) and Le Thanh (Michael), who, like Tami, are musicians and singers. As a teenager, Tami always had a passion for the arts. She studied piano for several years and loved to sing, paint and fashion design as well. When she was fourteen, she would come to the clubs where her brother Tri performed and asked if she could sing a couple of songs. Her youthful dream was to one day become the lead singer of his band.
In 1970, her brother Le Tri, after playing with bands like Les Penitents, The Trau-Bo (Buffalos), and The Flowers, decided to stop performing for a time, so he would be free to form and manage an all-girls band. This group consisted of his wife Christiane Le as well as some former members of The Blue Stars band like Tuong Van, Tuong Nga and Thanh Tuyen, who was the daughter of the late actor Doan Chau Mau. Also in the group was his sister Tami Le. He called this new group The Rabbits.
Tami's initial job was to play the organ and to sing. Soon after that, Tami and The Rabbits were booked to perform in many popular nightclubs in Saigon, as well as the various clubs belonging to the US military circuit. Eventually, Minh Hai was brought in to replace Thanh Tuyen on guitar when she left the Rabbits. It was at this time that Le Tri stepped in to play organ and asked Tami go in front to sing.
This was the beginning of the fulfillment of her youthful dream. One of the various clubs they played was called The Key Club. Then, as happened back then due to the uncertain times, the government closed all nightclubs. The group then once again had to rely on the military circuit for their livelihood. And this was a momentous occasion as well, as this was also when The Family Love name was created. Another important development and change was when Tami's younger brother Le Toan joined this group. No one of course realized that these were major milestones for both The Family Love band, as well as the Le family itself.
Eventually the Saigon clubs opened once again, and The Family Love band played at the Melody Club, near Tan Son Nhut AFB. They also started to appear in many matinee shows in Saigon. Le Tri continued to lead The Family Love in newer and more ambitious directions. In no time this band became an idol of young music fans in Saigon. Ultimately, The Family Love became the most popular band when they appeared nightly at the Mini Club on Catinat Street until early 1975.
Tami, however, was no longer singing with the Family Love, because her mother had sent her out of the country in 1973 so that she could pursue an education and hopefully have a better future. Tami studied fashion design at the University of Hawaii, located in Honolulu, Hawaii. One of her younger brothers, Le Thanh, joined her in Hawaii in 1974. Little did they know so many of the family members would join them, and so soon.
As fate seemed pre-destined, South Viet Nam was lost to the Communists during the fall of Saigon in 1975. Tami naturally was in a state of panic as were so many Vietnamese people separated from their families at that time. She wildly sought answers as to her family's whereabouts, as well as how to help her family get sponsored in the U.S. once they were found. With her brother, Le Thanh, she volunteered to help Vietnamese refugees coming through the military airport at Hickam AFB. While helping the many refugees pouring through Hickam, they desperately sought information concerning their own family members, thus far without much success.
In the darkest of times, there are pockets of light and what happened next is nothing short of a miracle. Tami had a sudden urge to leave the Hickam military airport and to go to the Honolulu International Airport, which is located right next to Hickam. Many refugees came through the International airport on commercial jets, generally on their way to the U.S. Mainland. These planes landed, refueled and flew on. Fortunately, Tami listened to her inner voice and rushed over to the Honolulu International terminal. She was allowed (pre 9-11 rules) to board one of the 747s that had carried Vietnamese refugees from Guam. Again she was hoping to get some news about her family members.
She got more than news, and in what surely must have seemed like a miracle, she found her mother, her younger brother Le Toan, and two younger sisters, Dieu-Thuy and Dieu-Tien on that plane. After the shock of seeing them and the tearful greetings and hugs, she managed to quickly file the necessary papers which would allow her family to deplane and remain in Hawaii with her, instead of flying on to an unknown fate in California. The Le family had endured tragedy, but was coming back together in a new country.
Le Toan joined Tami and Le Thanh in continuing to assist the refugees streaming through the Hawaii airports. They did this every night at both airports until they finally got at last the happy news that their brother Le Tri, his wife and their other sister Dieu-Trinh and her family had arrived by boat in the Philippines. To finish the miracle, the whole family reunited a few weeks later in Hawaii, together once again.
In Honolulu, Le Tri reformed The Family Love band with his brothers, Le Toan and Le Thanh. And this time, Tami also joined them to sing alongside her sister-in-law Christiane Le. Tri eventually recruited bass player Quoc Hung and drummer Phung Thuan to replace the missing members. As they had left everything behind, they were able, with assistance from friends, to borrow instruments and sound equipment from musicians in Honolulu. They made their stage debut on the center stage of Hawaii's largest shopping center. Their picture and story was published in the Honolulu Advertiser. So they had begun once again!
In 1976, Tami got married to an American teacher and had her only daughter, Michele Mai Hatfield. From then on, Tami and The Family Love continued to perform six nights a week, starting on the military circuit on the island, a very familiar experience and a reminder from their past. Once again the band was performing for American GIs. This time, however, in the GIs own country. As in earlier days in Saigon, they began to play in regular nightclubs throughout the city of Honolulu. Once again they began to gather a following of young music lovers in Hawaii. They continued their success, but of course not without struggle and challenges. The music scene in the U.S. was gradually changing and the disco craze with clubs using records and DJs instead of live music was just on the horizon.
In 1977, The Family Love decided to do a year-long tour throughout the Midwest, to test the waters there. They knew that many Vietnamese had settled on the U.S. Mainland. They also clearly understood, that many of their former fans would be loyal if given another opportunity to hear their music once again. They also knew that the music business is supported by the young and they needed to attract the new and younger fans as well.
Following the tour, the band returned to Hawaii, still making plans to relocate. They played a few more years, however, and ended up playing in many popular clubs in Waikiki, Honolulu's famous tourist area. Still, they knew they needed to move for the future success of both the band and the family. In 1981 the time was right and they decided to relocate and settle in San Jose, California. There they would not only have the American audiences, but many young Vietnamese as well as their original fans from the Saigon days. It was a very good decision, but a difficult one, as once again certain members of the family were not able to follow.
One of those was Tami, who needed to remain in Hawaii with her family. It was very difficult for her to say goodbye to her family once again. For several more years she remained in Hawaii and sang with a few local bands, but it wasn't the same. Finally in 1986, she left Hawaii and reunited with her family in San Jose. She was of coursed a changed person. She had gained much experience performing for local and international audiences in Hawaii, as well as for hundreds of Mainland tourists. Little by little her reputation as a singer and performer grew. She began to be known throughout the Vietnamese community. This always pleased her so.
Her brothers in the band as well as other family members and friends, like to remember Tami as a fun person and one who had a great heart. According to her brother Le Tri , "In some ways, she was the most social member of the band." On stage or anywhere else, Tami was always smiling and enjoying life. To her, everyone was her friend. She seldom turned her back on anyone, and was always trusting of her friends. Affectionately, her family recalls that Tami also enjoyed good wine and loved joking around with family and friends.
Tami had other fine qualities and talents as well. Besides her strong fashion sense and her talent in fashion designing, Tami was, as a singer, vocally versatile. She was equally comfortable singing the top 40 hits, at the same time being well versed in many of the popular French ballads. In later years, Tami recorded many Vietnamese songs with The Family Love, when they introduced their very first Sing-Along cassette tapes to the market. She also contributed her voice to a number of the songs in the U-Sing-Along laserdisc series.
In the 90's, in addition to her singing, Tami also worked as a paralegal for a law firm in San Jose. During this period she re-married and enjoyed life until she discovered that she had breast cancer in early 1998. Following this diagnosis, she went through many months of Chemotherapy, and as she was stubbornly determined to beat the disease, she in fact recovered from the illness and the cancer went into remission.
She then received her real estate license and worked as an agent with her new husband for Century 21. But it was at this time that she had to go through another bitter divorce, which devastated her mentally. Tami, never one to give up easily, finally turned things around, and once again began to enjoy life with her daughter Michele. Helping her in this effort was a new job working for a department store in Santana Row. Sadly, this newly found happiness was not to last for long, as in early 2007, the cancer came back and rapidly began to spread to her bones and lungs.
During the last days of her life, even while suffering from this horrible illness, Tami tried her best to write English lyrics for the famous Vietnamese oldies "Nua Hon Thuong Dau'' (Half of My Soul is in Pain), from which she related the meaning to describe the despair that she had carried deep within. On Thanksgiving of 2007, The Family Love band held a reunion concert and show in San Jose and dedicate it to Tami. Many fans cried when her sister Thuy sang that song and dedicated it to Tami. A couple of days before the show, long time friend Julie Autumn (also a popular singer) had driven all the way from Orange County to take care of Tami, read to her and encourage her to be positive.
Approximately ten years ago, Tami spent a lot of time writing Vietnamese lyrics for some well-known American and French songs, after which she released them in her first CD entitled "Cop Van'' (Striped Tiger). One of the most successful songs was "La Vie En Rose'' with the Vietnamese lyrics written by Tami which was selected by singer Y Lan as a title of one of her CDs. Y Lan loved it so much that she introduced Tami each time she performed this song while touring. On the night of the 29th of December, 2007, as Tami lay in a coma, Y Lan called from Orange County and sang "La Vie En Rose'' into Tami's ear, all the while trying to hold back her tears, and this was just before she was to appear on stage. Tami drew her last breath at 11:00 p.m. surrounded by her beloved family members.
Like many of us, Tami went through many highs and lows in life. But more than most, she was faced with many tragedies as well. On the outside she appeared carefree, as she wanted the world to see her in this way. She was burdened (some would say blessed) with a very kind and soft heart that led her to several love affairs and marriages, which ended badly, causing her pain and sorrow on the inside. But while being tested over and over with challenges in life, she generally remained strong and faced them with courage and determination. The greatest test and proof of her undying strength and courage came at the end of her difficult struggle with cancer. She refused to give up to death, and was stubbornly determined to cling to life as long as she was with her loved ones. As members of her family watched in pain and horror at the degree of suffering she was enduring, she still did not complain, nor give up. As the family prayed that she be taken and released from the pain and memory, she took her last breath. Today, Tami has peacefully gone after receiving communion and all the blessings of her faith as a Catholic. Her Christian name was Marie Rosario. So Marie Rosario, Le Thi Dieu-Tam, lovingly known as Tami went to God and now is at peace.
Tami is survived by her 82 year-old mother, three brothers, and four sisters (One of which is Dieu-Tuyet whom have been living in Switzerland since 1972). Her only daughter Michele is a teacher at Sierra Mont Middle School in San Jose, California. We remember her with love, and great admiration.