On Friday November 23
rd
, 2007, the Family Love band appeared at the Milano club in San Jose surrounded by good friends sharing a loving atmosphere. Over five hundred fans had arrived early and had packed the place. This show reunited the Family Love in support of Tami Le, one of the Family Love's singers, who was also a younger sister of Le Tri and the older sister of Le Toan. Tami had been fighting a deadly cancer for some period of time, and the main reason for this event during the Thanksgiving holiday, was for Tami to have the opportunity to spend some time with her long-time friends as well as her fans. Although she was in an extremely weak condition, Tami managed to be there with the aid of a personal nurse.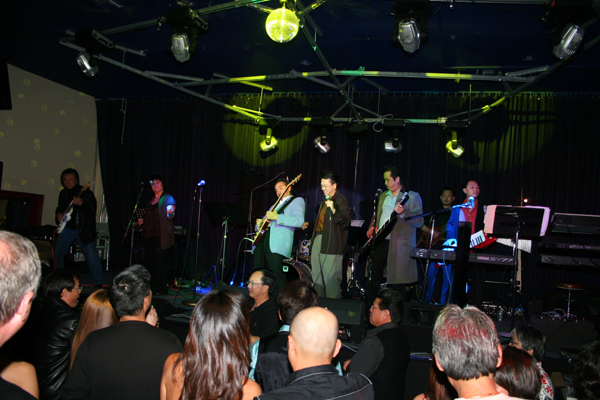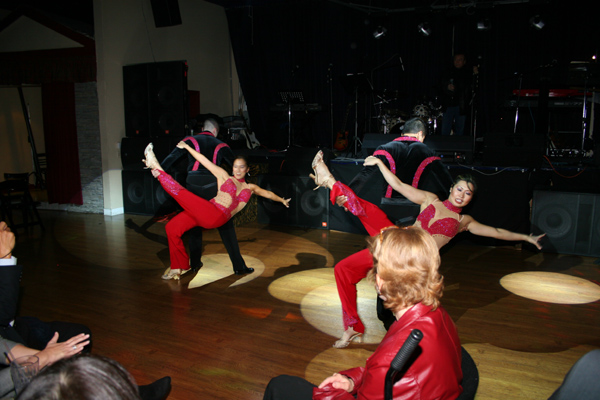 The Family Love Band Crystal and The Salsa Group The Audience


A Video about Tami's performing years with the Family Love was introduced first, then her brother Tri opened the show with his speech which thanked the audience for their support. He then introduced three members of the family to sing songs requested by Tami. The first to sing was Tri's wife, Christiane Le, singing "La Vie En Rose", with the Vietnamese lyrics written by Tami. Then her younger sister Dieu-Thuy sang "Half of My Soul is in Pain", for which Tami also wrote the English lyrics. Michele came up next to dedicate "Don't It Make My Brown Eyes Blue" to her mom, a song that Tami had performed many years ago in Hawaii, when Michele was only five years old.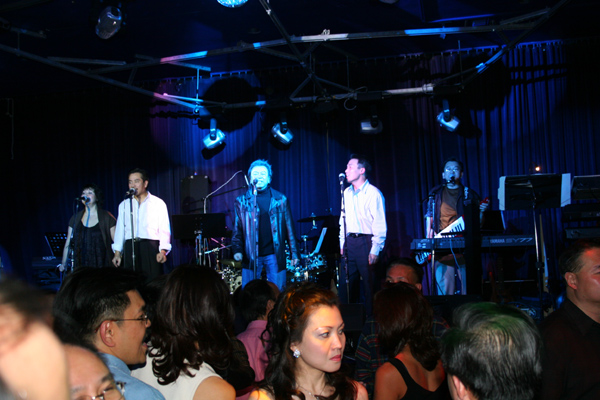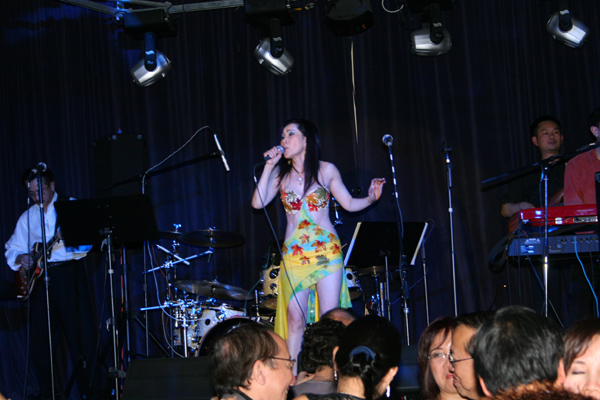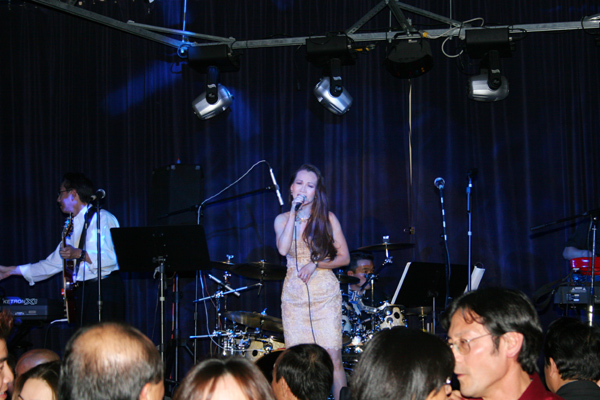 The Family Love Band Thanh Xuân Hà Cẩm Tú

After these touching moments, Tami tried very hard to say a few words to thank everyone in the audience, although her breathing was labored and her voice very weak. According to family members, Tami continued to fight bravely and had never given in to the serious illness that threatened her life. And in that spirit, she suggested that everyone enjoy themselves and dance the night away. The program continued with a fantastic performance by The Salsa Group, with Crystal Lequang (daughter of Tri and Christiane Le) as one of the dancers.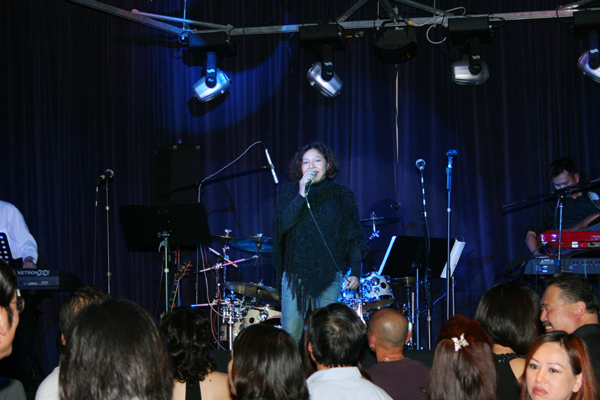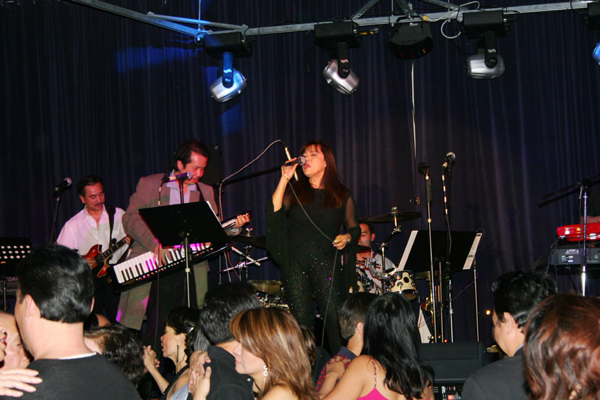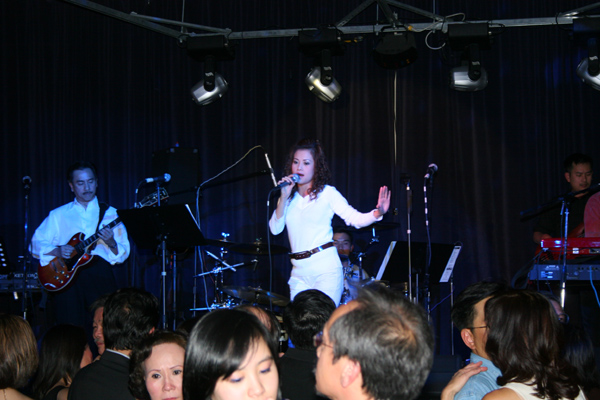 Julie Vy Vân Thùy Vân
The Family Love appeared next with an exciting program that introduced many rare medleys they had put together. The original members of the band consisted of Le Tri, Christiane Le, Le Toan, Le Thanh, Andy Tram and Dean Giang. They not only played instruments, but also sang and danced simultaneously which drove the crowd wild. They invited bass player Trinh of the Passion band, and keyboardist Cao Tram of the Tranz to join them on the stage. Joining them as guest singers were Thanh Xuan, Ha Cam Tu, Lan Chi, and Kimo. Two other popular singers from Orange County, July and Vy Van, also showed up and sang for Tami. Then there were some surprised guests singers like Luong Tung Quang, Ho Le Thu, Thuy Van and Tu Vi who also contributed more excitement to the show. After three long hours, Tami had to go home to rest, and many friends and fans gave her a standing ovation as she was leaving. As Tami requested, many people remained to enjoy the band until 1:30 a.m. Singer Truc Mai and writer Do Van Tron also stopped by to greet Tami when they heard about the show.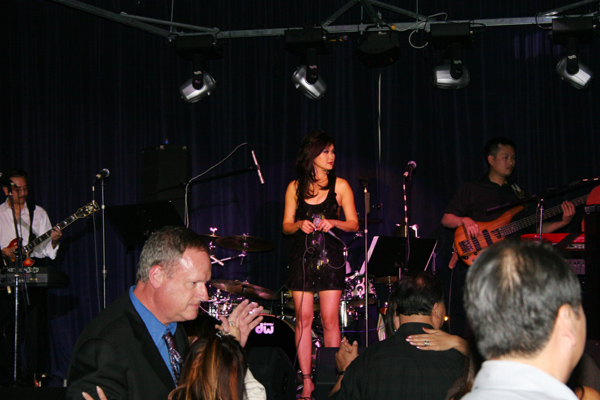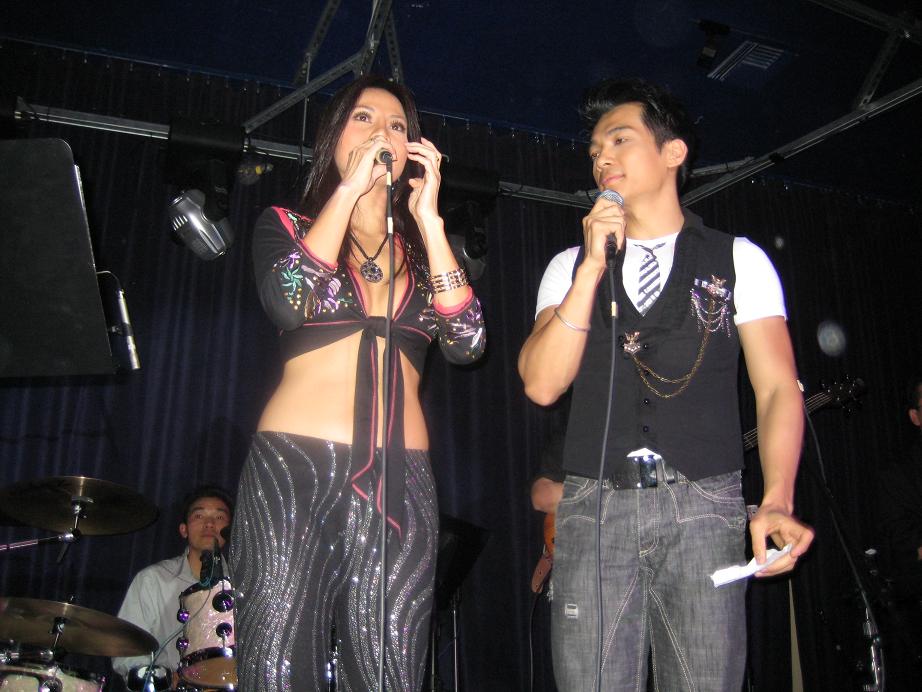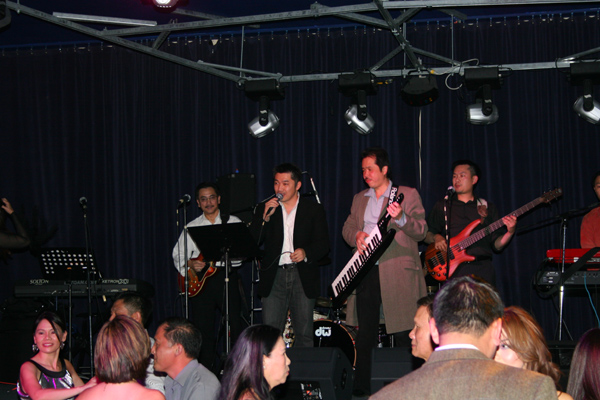 Lan Chi Hồ Lệ Thu & Lương Tùng Quang Kimo Huỳnh
Brothers Tri and Toan said that in the beginning, the family only intended to throw an intimate dinner with light entertainment in a small restaurant. This would allow Tami to meet some of her friends in this setting. This plan had to be changed as many fans encouraged the band to find a bigger place for this, so others could participate as well. Toan then decided to choose the Milano Club for the show, and the family agreed. With the support of the club owner Julie and manager Alan Duc, the show was a great success. Once again, after more than ten years since they had appeared on stage together, the Family Love left this audience with some wonderful memories during this Thanksgiving holiday season. Many people wished Tami to get well so that she could perform once again with the Family Love in the near
future. Certainly the family knows that Tami will always perform with them in their hearts as she did that on that night.